LED Downlights is popular in the construction and decoration industries. More and more indoor place can find its footprint. Because led downlights has applicability that the other lamps cannot compare. More and more people would like to choose it. So how to choose the right LED Led Downlights?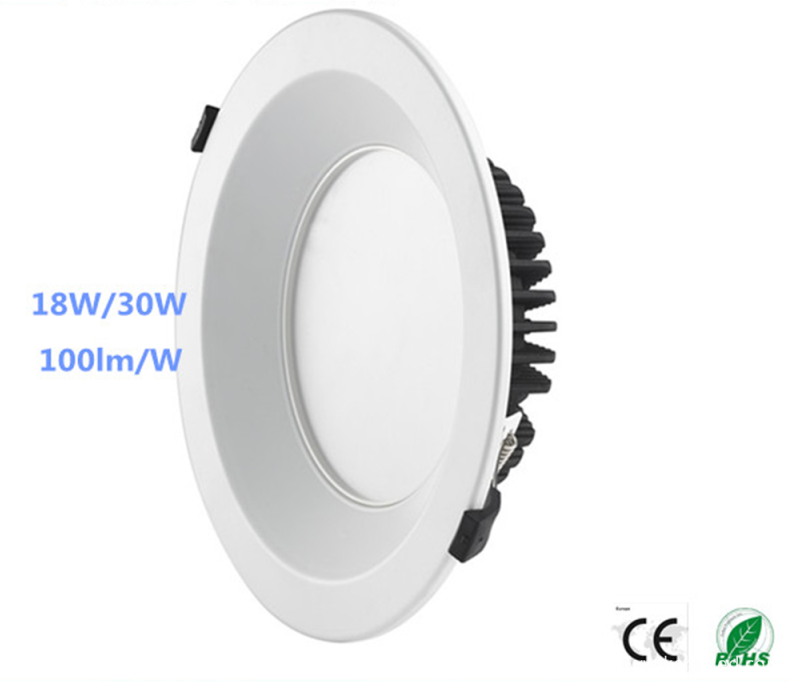 First, mainly consists of heat sink, led chip, aluminum substrate, power supply. These parts are the core part, grasp these part`s quality, you can buy a nice product that you like.
Secondly, led downlights have different size. For example: 2.5 inch, 3.5 inch, 4 inch, 5 inch, 6 inch, 8 inch, 10 inch. According to the hole size and height of ceiling, choose appropriate color and size.
Thirdly, LED downlights are generally larger in their beam angle. We can choose different beam angle. But the special beam angle will with higher price.
Fourthly, the key to the quality of led downlights is life span, which is determined by the light failure. Small light failure, long life; long life, higher price.
Fifth, the luminosity of LED downlights is led chip. For different led chip, the price is big difference. LED chip from Japanese and USA are more expensive, while Taiwan and China domestic chip prices are lower than Japan and the United States.
Sixth, the color temperature of led downlights can be divided into three types: warm white (3000k), nature white (4000K), cool white (6000K). Different color temperature can create different atmosphere.
Seventh, it is also important to choose a good power supply for the downlights.
SHENZHEN KEHEI LIGHTING TECHNOLOGY CO.LTD
Business Type:Manufacturer
Product Range:Indoor Lighting
Products/Service:LED Downlights , LED Spot lights , LED Track lights , LED Tubes , LED Panel lights , LED Strip lights
Certificate:GS , CE
Company Address:Block 34, Dayangtian development area, wanfeng,Shajing,Bao`an, Shenzhen, Guangdong, China, Shenzhen, Guangdong, China


Previous: Merry Christmas and Happy New Year~